If you google hard enough you will probably find at least one song "about" you.
The only women I ever wanted to fight were Sara or Sarah. There are a lot of women named Sara / Sarah that I don't want to hit – almost all of them actually – but for some reason the three most insulting women I've ever met share that name. (OK, I only met two of them. One is Sarah Palin.)
Even though these Sara / Sarahs deserve my contempt, I admit that there are some basic and irrational jealousies of women under this name, and I can trace them back to my childhood. (A feeling? Tracing back to childhood? How strange!)
I remember thinking: There are so many songs about girls called Sara / Sarah! (I have considered both spellings in my thoughts.) There were …
And there are also newer ones like…
We can safely conclude two things: Sarah, written with an H, has become more popular in recent years, and Sara / Sarahs are laughing.
I realized that it was a more common name than Marci, but I really wanted it to have a song called "Marci" or at least mention a Marci. I would even accept the alternative (and more popular) spellings Marcy and Marcie.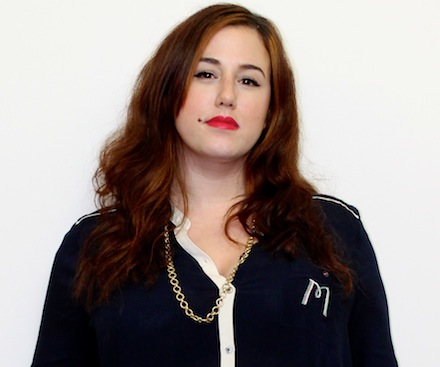 How about something that starts with M?
Well, one day the internet came together. Do you remember that?
It became much easier to self-centeredly search for songs using my name, and I was surprised to find some.
"Marcie" by Frankie Valli & The Four Seasons
"Marcie" by Joni Mitchell
"The Wrath of Marcie" by The Go! Team
"Marcy" by Norman Greenbaum
Based on these songs, people named Marcie / Marcy / Marci look cold and unapproachable. I take it!
Ironically, if my parents had named me after their favorite song as they originally wanted it, I probably would not have been driven to look for songs with my name. But then the xoJane employees would have two people named Mandy.
And mostly here are a few songs in which the names of my colleagues from the XO office are mentioned…
Do you have a favorite song that mentions your name? Have you been named after a song? Has anyone ever written a song about you because you are great and I am jealous of you now? Are you SARA / SARAH ?!