I said: "Just trust your instincts. Just be aware. Maybe you will be wonderful for each other. I'm just telling you what I wish someone had told me four years ago. "
On our third date, he told me that he was struggling with addiction. It was a decade-long struggle, but he was on the program, going to meetings, meeting with sponsors, and being grateful for the wealth of his life. His honesty and openness was endearing, brave and fascinating.
I grew up with alcoholism and addictive behavior, so something stirred in me: Maybe this would be a learning, growing opportunity. Perhaps it would help me to free my own long-marching demons. He was also brilliant, funny, owned his own business and was oh so cute.
Early on our trip, I attended his meeting in open 12-step meetings. I remember telling him at the end of the first one, "I wish it wouldn't end." The raw, passionate discussions, the open dialogues about just getting through every day were exhilarating.
Six months after our love relationship – when I loved him deeply – he fell back. I assumed that this time would come sometime, but had no idea what it would look like. It looked like this guy, who routinely left all doors to his house open and answered phones and texts immediately, was locked up in his house.
It was a Sunday morning and an AA meeting was supposed to start in his own living room. The members gathered on the lawn and asked me what was going on. Didn't I have a key? I called every number and knocked on the door. His car was in the garage. Had something unthinkable happened?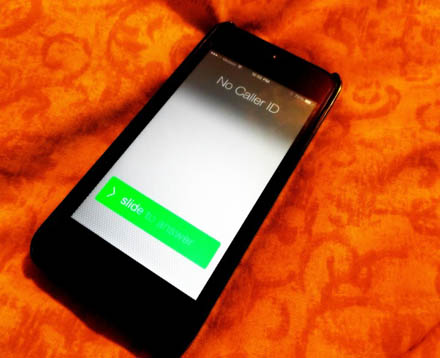 After four years I am stunned and resigned to what closed doors mean. It means saving your breath and turning around. But that was my first time, and while some members were walking quickly, some of the women were concerned that he was not responding. So they called the police. Within a few minutes, several cars and a fire truck stopped and pulled out a stretcher. I started to tremble and couldn't breathe. They climbed the back stairs and opened the door when there was no answer.
He stood there, his eyes wide open, a towel wrapped around him, steam and smoke filled the apartment. "What's wrong? What's going on?" I dropped to my knees.
There was nothing for the police to find, although I suspect some of the officers had at least a clue. They made sure it was stable and packed all the life-saving medical supplies. After a short discussion with him, he told me to get out, everyone out and I drove to my dear friend's house, where I collapsed.
We did not separate at the time. He fell back within a week. And then again. But it wasn't about showing up at a locked door every time. There were plans for lunch that he said, "We never did", film plans that he said, "were never solidified," short-term cancellations, and expanded MIAs. His phone hummed ominously with calls and text in the middle of the night.
Routinely I would find the strength to say to him: "I'm sorry that you are going through this, but I can't live like this anymore." And I would try to leave the relationship, but after a few days of his email apologies, hectic phone calls, and gifts on my doorstep (literally), he reminded me how much we loved each other, his renewed commitment for the program, how he would cut off one or more limbs instead of lying to or hurting me again.
Years have passed. I went to different therapists, took medication, visited Al-Anon and read everything I could find about addiction. He started drinking for a short time ("If I drink, I won't take drugs," he said) – as an addict, however, there is no moderation, no switching off. Drinking meant getting plastered and insisting that he be the man and drive his car.
I trusted some friends – including those who originally introduced us because they had no idea – because this was too much to bear on my own. Some said, "Find someone who treats you properly! Don't go on. "
But I loved him.
Some said, "I know you love him, just take care of yourself."
Every therapist I saw – everyone – said that I would never be the first to come for an addict. He might have good intentions, but the drug would always come first.
Sometimes there were good months filled with meetings and mindfulness and plans and hard work and dreams. There was true love and rainbows and unicorns and something that felt like epic intimacy. And then … he suggested. And I wanted to believe in him and us.
I accepted – with one caveat that a long stretch of change had to take place first. We all have children and we have houses in neighboring towns, so it wasn't like there was a rush to the altar. Which was a good thing – any semi-serious discussion about moving, choosing an appointment, looking for a venue, or other logistics seemed to be followed by days of closed doors.
Looking back, I would say that the most damaging side effect of all of this was attacking my peace of mind and my sanity. The turntables, the insistence that I didn't see what I saw, the minimizing and minimizing and mocking as I tried to move forward in his ridiculously articulated arguments. I would try to get him to take the toll on my well-being if he was missing for 14 hours and I couldn't sleep, and he would do so immediately about my own family problems that were growing up (his art of distraction was his masterly). The second guess spurred me on to look for clues – I even looked at his phone at night to see how many dealers were contacting him.
I broke up with him so often that our friends hardly knew whether we were on or off in a certain week. Because even when he said he fully understood my reasons for leaving, he insisted that I come back and start the full advertising press if I tried to free myself. I have lost track of how many times I've left the relationship and how many times I've agreed to try ONE last time.
This fall, he started one of the worst seizures I've had since becoming aware of it. Of course it took days before we all went on a family trip through the country. Since I was dealing with other events and excursions, he fell back shortly before my cousin's wedding, a spring break with the children, birthday parties, and holiday gatherings. I told him he was not welcome.
We're not talking about having a drink and feeling better in the morning. His seizures changed his personality for weeks. He would be angry, angry, and exhausted. No, he didn't come with me. And this time I knew it was the last trip that I would change quickly at the last minute. That was it.
Eight weeks later, he was still swaying between hectic pleading text messages and phone calls for paper-thin attacks on Facebook. My friends recommended that I block him, but I knew this would fuel his anger (and I wanted to keep an eye on what he was saying about me).
And then … he started posting pictures with a new budding friend. When Saturday came, he spent the day calling repeatedly until I answered, and then swore his undying love for me. I held that it was over and he cried that he could hardly remember breathing. We hung up and within an hour he had arranged to have dinner with the new girl.
When our friends – originally my friends, who were spared manipulating their psyche – started to "like" his check-in and comment on his date, I admit that something is broken. It felt like total betrayal. No, I didn't want him. But why couldn't anyone else see the truth? It was unfair, unfair and apparently unethical for me to see another woman number this odyssey of the mind.
Would it be wrong to warn them – or rather wrong to remain silent? While it may not be a good thing to try to disrupt the path of fate, what kind of universe is there? Are there no rules for the exchange of information that could ultimately protect the emotional security of others? Shouldn't there be a good Samaritan law on relationships?
This article describes the advantages and disadvantages of warning about the potential next victim of a psychopath. (And from psychopaths here we refer to someone who never admits to be wrong, to do wrong, to have wronged others; to deceive, physically and physically lie, lie, manipulate and hurt others while blaming them there.)
If the warning is only for vengeful purposes, it is not good to talk crap about him. However, keep this passage in mind: "However, if you are motivated by the other to warn the current victims for their sake, to help them avoid the pain you felt regardless of whether they are responsible for the information you provide have given them, are grateful, and regardless of the fact that it at least indirectly connects you to the psychopath and his present life, it may be worth taking the risks listed above. "
Before you rip the comments, let me tell you, I know I voted poorly. I was on the fence wondering if it was inhumane to remain inactive while this woman sank into his green eyes and absorbed his half-truths. And then my phone buzzed. He called me from the men's room on the date to tell me that he loved me and that he wanted to drop her and come over immediately.
I totally lost it there. I immediately sent her a Facebook message (I didn't know her, but they checked in). I simply said that there are things that she should be aware of and if she has any questions in the future please contact me.
Although it looks like a simple act of sabotaging an emerging relationship, I can tell you it wasn't my endgame. I was hurt, hurt, and it took four years for the charm and romantic gestures and promises to lose their shadow in the shadow of lies and disappointments.
He naturally got wind of my short message to her when she showed it to him at dinner. And after the date, she answered me very kindly and mature. She was fair and straightforward and appreciated it, she said. I told her that he had been struggling with crack addiction and had been recovering for decades, but that was not the problem – the lies, manipulations, and mind games were the most difficult. That he downplayed his severity and minimized his impact on those who love him.
I said: "Just trust your instincts. Just be aware. Maybe you will be wonderful for each other. I'm just telling you what I wish someone had told me four years ago. "
There were no exaggerations. I wrote to her exactly as if I wanted someone to advise me – although who knows if I would have listened. I have attached many excuses. I felt terrible to share this message, but she didn't say – that she appreciated the information and wished me the best.
The next day he got wind of the full text of this conversation. And I was ashamed, humiliated. In the afternoon light, I saw that it was the wrong choice. And apparently I came across as a jealous, crazy ex rather than the guardian angel tone I was aiming for. And he was angry.
He said he would drive to my house and I would get in the car with him or there would be bad consequences. You don't get in a car with someone who speaks like that, so he chose to be punished. He exposed my behavior with a Facebook rant, identified me by his name, and omitted the mention of his drug use, his story of lies, and my apologies. I was slandered and declared crazy and evil. Then he blocked me – a blessing, of course.
It was a while ago and I was able to think. We all have our lives to live and learn lessons. If I were a different woman, I might have moved on after the first year of lying or the third disrupted plan, or woken up by a text message from a drug dealer.
This woman and all those who follow can learn their own lessons. It's not my job to skip chapters for them – I understand that now. And I will never repeat this act. But here's the advice that needs to be repeated: trust your judgment. Believe your intuition. If he keeps locking the door, he'll never let you in.